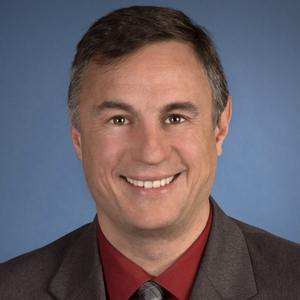 Patrick Guerin III
CEO
Loveland Center
BIO
I have been a part of the I/DD community for over 25 years, I often like to tell people that I have been part of the field of Intellectual and Developmental Disabilities for my entire life. Every member of my immediate family has or is in some way working in the field of human services. I am also proud to say that I had 2 foster brothers, whom had developmental and intellectual disabilities; their lives had a substantial impact on shaping my perspective in how people with I/DD should be treated. Their perspective and mine is quite simple they wanted to be treated…no different than anyone else. I believe the people we support have dreams, wishes, and desires for their own life and I want to be here to help them achieve those dreams, wishes, and desires.
Prior to coming to Loveland I served in Senior Management roles at both Suburban Adult Services Inc. and Claddagh Commission Inc.; during that time, I focused on program development/expansion and gained an extensive knowledge of regulatory and corporate compliance. I started my professional career as a direct support staff member working in the day program for Aspire of WNY, then progressively moved to a number of professional roles including Service Coordination and management of residential services.
Working in this field has truly become my vocation I care about the people that I support and strive to advocate for both individuals and the staff members with whom I work. I try to understand the needs of the individuals, staff, and families and the balance needed to ensure the requirements of the agency are also being met.
There is a great team here at Loveland and I am excited to continue the work here as we move forward helping the people we support live their lives to the fullest.
Equality Through Opportunity means to me; that everyone has the opportunity to live their lives in the manner in which they desire. I am not in the position to place a limit on that person but to give them the opportunity to reach their own dreams.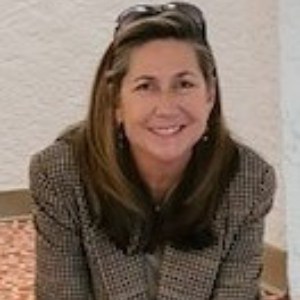 Camille Cline
Chief Advancement Officer
Loveland Center
Kathy Loughran
VP of Operations
Loveland Center
BIO
I've worked in this field for 28 years. I started as a DSP and I have worked every role to get to where I currently am, I am currently the Director of Quality Management and Administration at the Loveland Center.
Equality through Opportunity:
Means understanding that the individual's we serve have the same rights that you and I have, and they have a right to lives that are meaningful to them, regardless of their diagnosis. Our job is to provide meaningful opportunities based on our individual's life choices.